Home About us Accessories Catalog News Dealers Contact
---
SPAAN, accessories for motos custom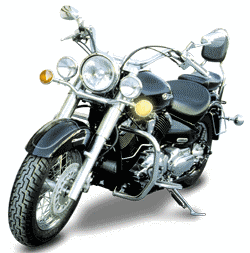 With extensive experience in the motorcycle world, and as a result of growing demand and limited range of existing design in the custom accessories market, in 1989, D. Jacinto Casas decides to founding the company Tecnoimport S.L.
Since its inception, the responsible of the new company decides to start manufacturing a wide range of own products under the brand SPAAN, to which they moved to facilities currently occupying Mejorada del Campo (Madrid - Spain), where are centralized business of designing, manufacturing, warehousing and distribution.

Currently, SPAAN offers the widest range of self-made accessories to customize or enhance your custom bike: sissybars, luggage racks, highway bars - engine guards, forward controls, spotlamps supports and saddlebags supports as well as their processed products in leather, such as saddlebags, tool bags, ..., and is planning the production of other accessories to make your bike more attractive.

Its exclusive dedication to custom products has allowed Tecnoimport S. L. become spanish leader in this type of accessories, and maintain a growing penetration into other European markets.